Update 1.3.3 | Photo Mode added + Mac version incoming!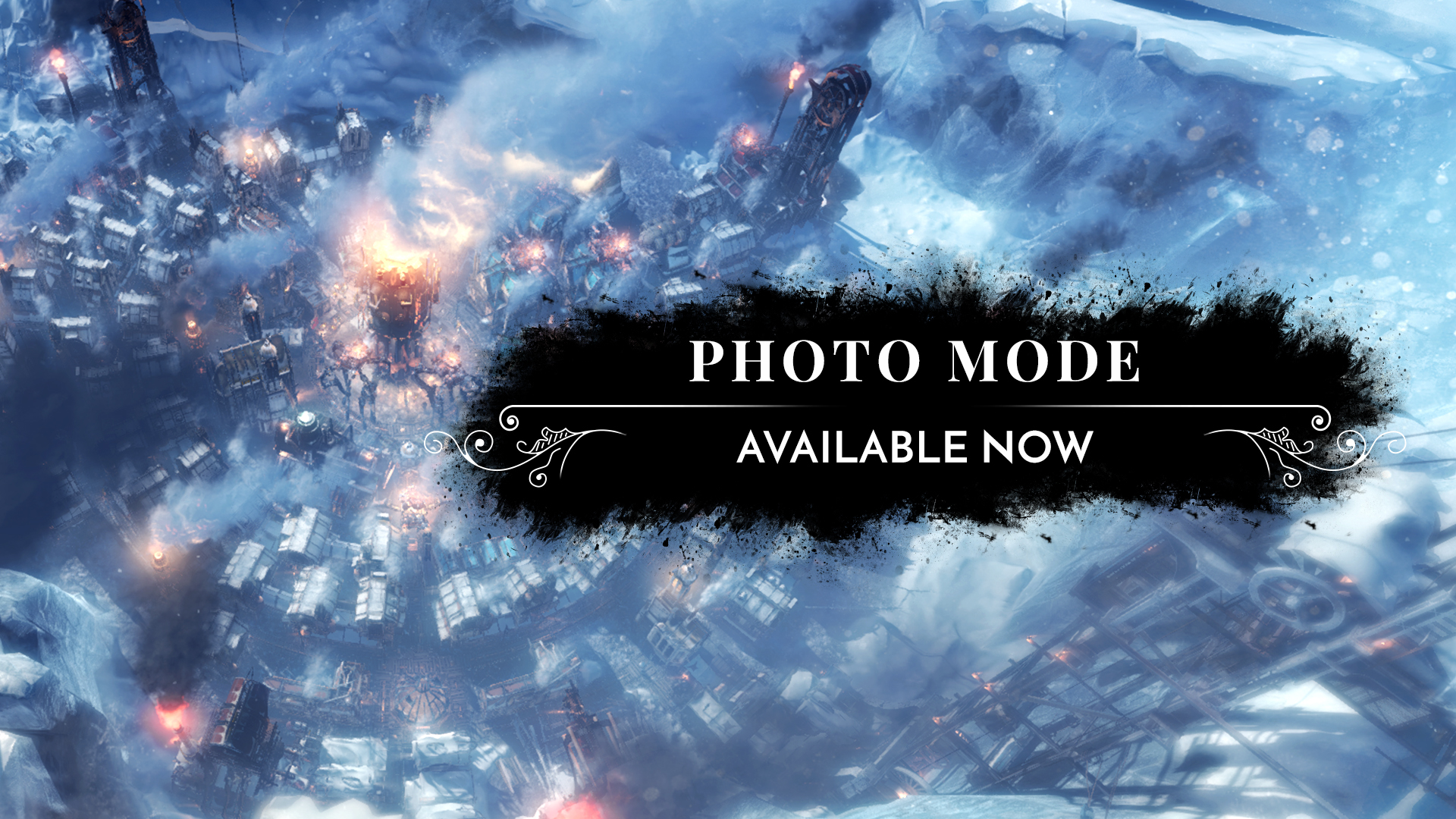 Hello there, Citizens!
Hear me, hear me! After months of waiting, and hundreds of emails asking about it, we are excited to finally deliver the good news — Frostpunk's frigid survival landscapes will be released worldwide on Mac OS this coming February 13, 2019, for the price of $29.99 / €32.99.
While we've put a lot of work into bringing the game to a new platform, it doesn't mean we've forgotten about our friends and fans on PC! Releasing today, patch update 1.3.3 brings the much desired Photo Mode to Frostpunk's icy world alongside a lot of new additions to the game.
Allowing players to document their triumph over the endless winter and show it to their friends, the new photo mode tool has everything players need to take stunning photos of their city. Including a number of graphics effects and filters, players can transform their photos into a picture-perfect postcard of the post-apocalypse! What's more, from now on the weather in Endless Mode will be randomized, making each playthrough a wholly unique experience.
A Photo Mode lets you:
Add some vignette and monochrome effects
Add soot and ice effects
Enable an ornamental frame
Add Frostpunk's logo and additional caption
Zoom in and out more than it is possible during gameplay
List of features:
Photo Mode added
New languages added: Italian, Japanese and Korean
New building: Large Resource Depot
Randomized weather in Endless Mode
A new look of Resource Depots
Christmas Carol story is no longer available
Other minor fixes and improvements
Fixes and smaller changes:
Some translation fixes for all languages
Fixed bug with levitating site markers
Added missing texts after loading saves from 1.0.1 version
Some translation fixes for the Chinese language
Changed text formatting for the Chinese language
Fixed lightning issues
Additional minor fixes and optimizations
Smaller changes and balancing
We can't wait to see your awesome screenshots, Citizens!
Also, remember – if you encounter any new issues with the game – we've created this email address: techsupport@11bitstudios.com – don't hesitate to use it! Contact us about any bugs/crashes that you notice.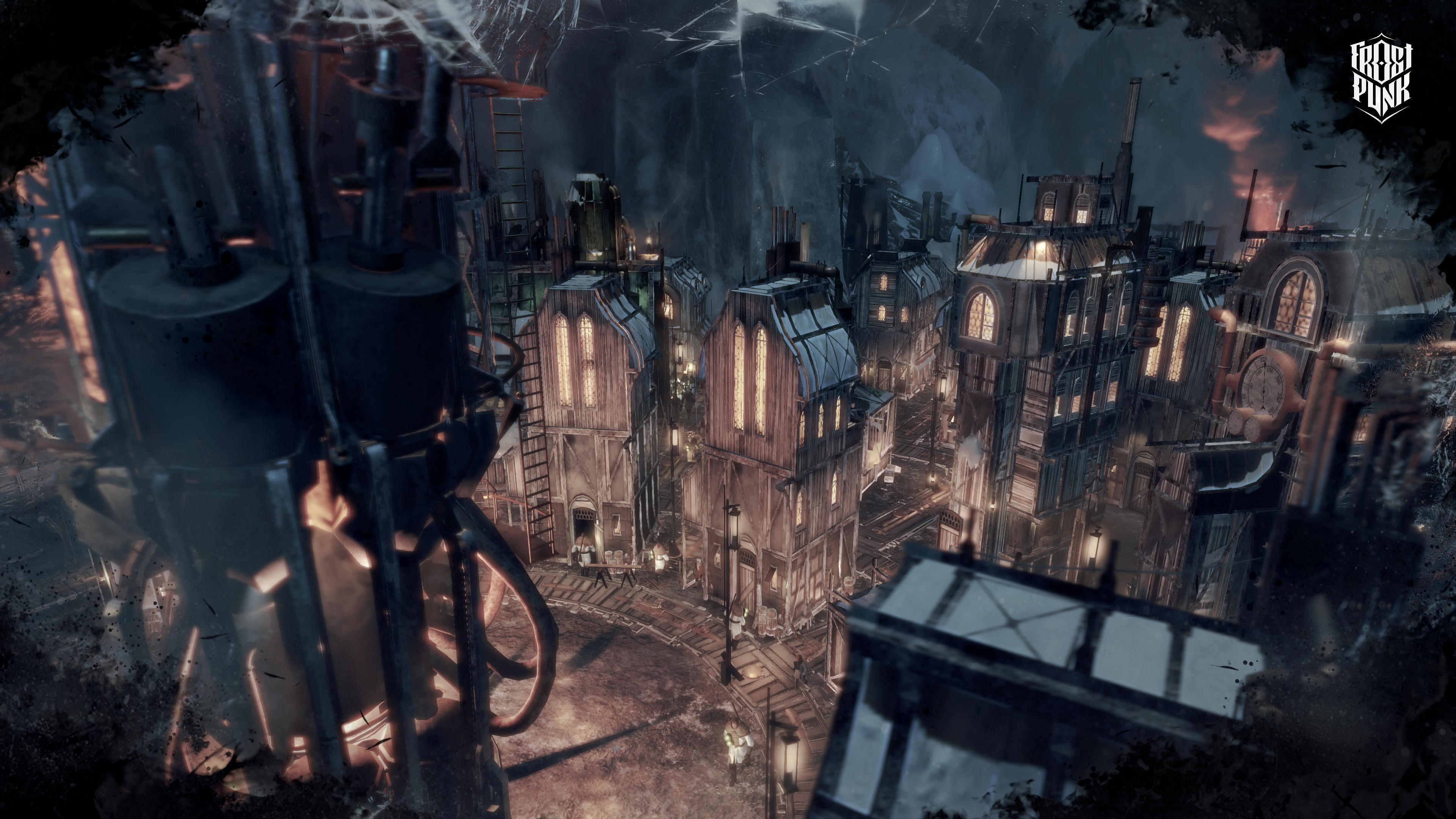 HOTFIXES to Update 1.3.3
Sometimes, when our engineers are tinkering with the Generator – things go *Boom!*. But thanks to your commitment and feedback we are usually able to track down many issues quickly – and solve them as soon as we can! Thanks for being vigilant, Citizens!
The biggest issue that you've reported and we decided to give it the highest priority is the Blocked Buildings Bug™. This whole thing was correlated to the save files. Luckily, we have been able to address the problem. Here is a breakdown of how things are working:
Saves from version 1.3.2 or earlier on which no storm has been triggered yet: your game will progress in a normal manner, the bug will not be present at all;
Save from version 1.3.3 created during a storm: the bug will not be present after the hotfix has been applied, you can just carry on;
Save from version 1.3.3 created after the storm (Beacon, Hothouse, Hunter's hut, etc. are inoperable): the normal operation of the facilities is going to be restored after next storm passes. In other words, you just need to survive
Get Frostpunk on:
Don't want to miss future updates?
Remember that's not our last word when it comes to Frostpunk. There are more free updates coming in the future, so be sure to follow our social media channels to stay up to date: